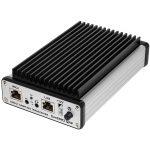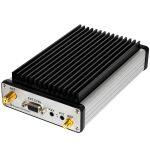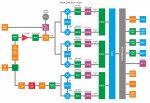 SunSDR2 QRP Transceiver HF-6m 5WATT – ΠΛΗΡΩΜΗ ΑΠΟ 3 ΕΩΣ 60 ΔΟΣΕΙΣ ΧΩΡΙΣ ΠΙΣΤΩΤΙΚΗ ΚΑΡΤΑ!!!
The SunSDR2 QRP is the HF and 6M transceiver with 5W output power and a wide range of capabilities. Thanks to the constantly improving ExpertSDR2 software and advantages of the direct sampling the SunSDR2 QRP can solve any given task for a reasonable price. The SunSDR2 QRP can be used either locally via the LAN interface or remotely using the Expert Remote system, it gives you flexibility in arranging your working place as never before.

Main features
Immense functionality for a reasonable price
Designing each our device, we try to reach the best balance between the price and functionality
Full support of the ExpertSDR2 software
Continuously growing and improving ExpertSDR2 software is 100% compatible with the SunSDR2 QRP and will continue to support it for many years to come, for free!
External control connector
Connect up to 8 external devices to 8 powerful keys with open collectors, such as PAs, external filters, rotate antenna devices etc.
Remote control operation
Using it, you connect PTT and CW-key to the E-Coder panel. Microphone and E-Coder are connected to the remotely set up PC
TCI interface
Use it for seamless connection with third-party software, the list of software with TCI support
No need for an external soundcard
The SunSDR2 QRP does not require an external sound card and audio cables, just plug your headphones in the transceiver and listen to the air
16-bit ADC at 122.88 MHz
The SunSDR2 QRP has the best ADC in its price range which provides 122 dB BDR
Sample rates: 48-384 kHz
At the same time, you can use a 60 MHz wide bandscope + 2 software RXs, each has a SubRX
Special mode for 768 kHz or 960 kHz sample rate, only for 1 RX + bandscope at the same time
Supports 4M band only for RX in the 2nd Nyquist zone
Application field
HAM amateur HF transceiver
Remote operation just for fun and for contests
Spectrum analyzer with the wide bandscope up to 60MHz
Record IQ files and listen to them afterward
The ExpertSDR2 minimal system requirements:
2 or 4 core CPU Intel Core i3 or Core i5;
8 GB RAM;
40 GB free space on the HDD/SSD for the ExpertSDR2 and accompanied programs;
17′ or bigger monitor;
video card with OpenGL 1.5 or higher;
The ExpertSDR2 software supports Windows 7-10 32/64 bit, Linux (Ubuntu/Kubuntu 18.04 x64), and macOS 10.14 Mojave and higher.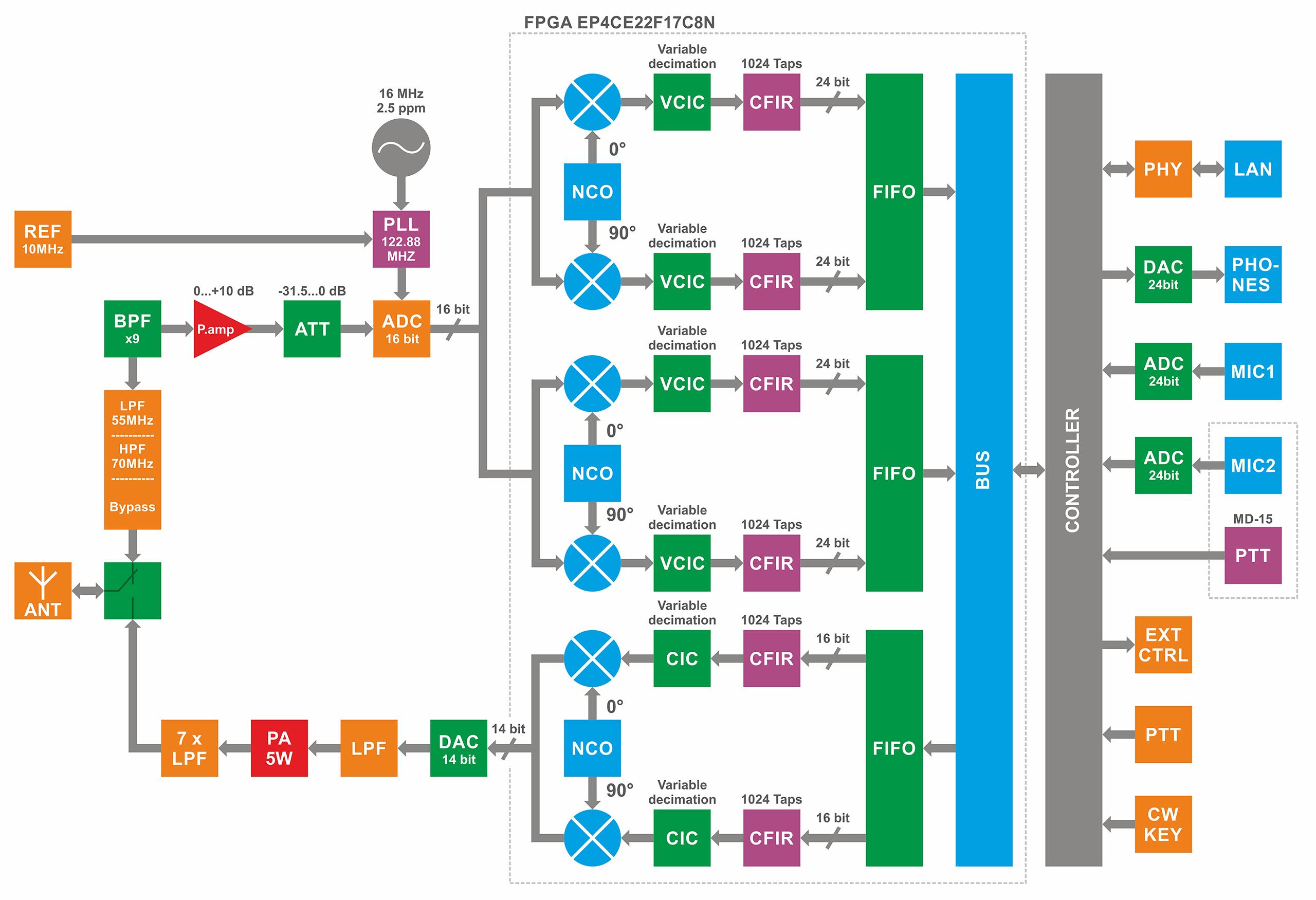 Basic configuration:
SunSDR2 QRP transceiver
LAN-cable (1.8m)
Power supply cable
RF Cable Mini UHF — HF (PL259) 1Ft (0.3m 1 pc.)
Additional accessories:
E-Coder Plus or E-Coder control panel for comfortable tuning
Specifications:
RF ADC, bit @ MHz: 16 @ 122.88
ADC type: LTC2165
RX Frequency range, MHz: 0.1…55; 70…70.5
Undersampling, MHz: 0.1…500
Independent software receivers: 2 + 2 SubRX
Sample rate, kHz @ bit: 48; 96; 192; 384 @ 24
768; 960 @ 16 (only RX1)
Bandscope, MHz: 61
RX HF filters, MHz: LPF: 58 + 8 x BPF
RX VHF filters, MHz: HPF: 68 + BPF for 4M
BDR on HF, dB: 122
Sensitivity, uV: 0.1
DR IMD3, not less dB: 100
RMDR, dB: 107
ATT/Preamp, dB: -20; -10; 0; +10
TX Frequency range, M: All amateur bands 160-6
Output power on HF, W: 5 (up to 8)
Output power on 6M, W: 5
Local oscillator TCXO, MHz +/- ppm: 16 +/- 2.5
External 10 MHz oscillator input: +
Built-in audio codec, bit: 24
RF input/output: 1 (Mini-UHF)
PC interface: LAN 100 Mbit
DC voltage range in RX/TX, V: 8…15 / 10…15
Recommended DC voltage, V: 12
Current consumption RX/TX, A: 0.3 / 3
Power consumption RX/TX, W: 3.6 / 36
Operating temperature, °C/°F: 0…+50/ +32…+122
Dimensions L x W x H, cm/inches: 18.5 x 10.6 x 4.5/ 6.5 x 3.94 x 1.38
Weight, kg/lbs: 0.8/ 1.8
Specifications are subject to change without notice or obligation and specifications are only guaranteed within the amateur radio bands.